Blackmagic Design presente en más de 55 series web y televisivas de 2018
Matias Raimondo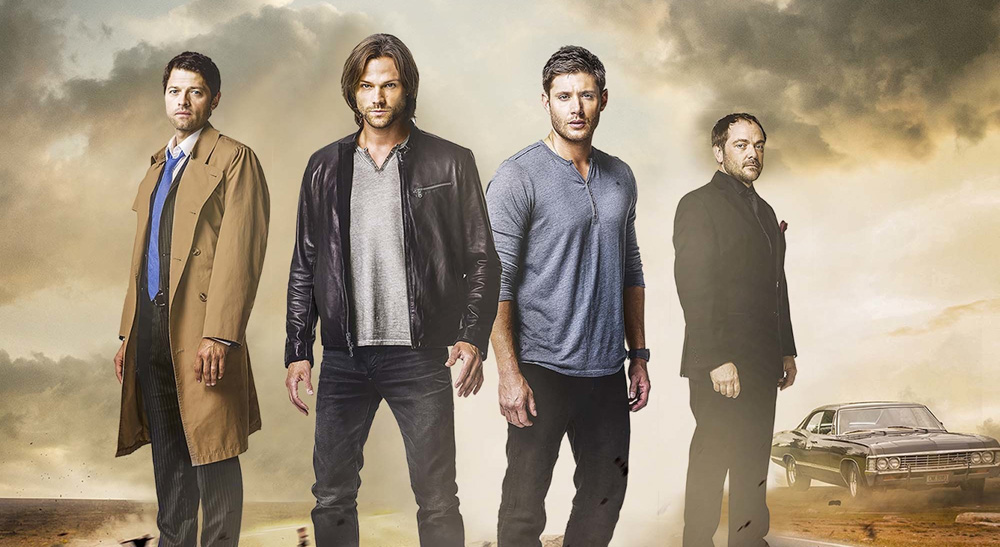 Fremont, California (EE. UU.) – 13 de diciembre de 2018 – Blackmagic Design anunció hoy que una gran cantidad de sus productos se emplearon en la producción y la posproducción de más de 55 series web y televisivas de la temporada otoñal de 2018. Entre ellos, se encuentran las cámaras cinematográficas, Fusion, DaVinci Resolve Studio, mezcladores, monitores y otros dispositivos de captura y reproducción.
Superando los más de 40 programas anunciados en la temporada otoñal de 2017, los de este año incluyen otros tales como «Charmed», «The Marvelous Mrs. Maisel» y «The Big Bang Theory», los cuales se suman a los cientos de shows creados con productos de Blackmagic Design.
El director de fotografía Judd Overton confió en los modelos URSA Mini Pro y Micro Cinema Camera para capturar ángulos específicos y le brindaron una mejor cobertura en el programa «No Activity» para CBS All Access. «Grabé las tomas con una estética muy cinematográfica y un presupuesto acotado», comentó el cineasta. «Necesitaba saber que la cámara tenía la latitud y la flexibilidad precisa. Los modelos URSA Mini Pro y Micro Cinema Camera están diseñados para la etapa de posproducción, y sé que ofrecen la calidad de imagen que necesito en el programa. Siempre me encanta poner en uso las cámaras de Blackmagic durante una escena».
InvisEffects, con sede en Los Ángeles, recurre a DaVinci Resolve para una gran variedad de programas: «Usamos DaVinci Resolve casi todos los días. Es una parte fundamental en nuestra dinámica de trabajo para crear efectos visuales», añadió Mike Gaines, propietario de InvisEffects. «Lo empleamos para conformar y exportar cientos de tomas por episodio, y nos ha salvado reiteradas veces, por ejemplo, cuando intentamos conformar de RED 8K a 4K y HD en distintas relaciones de aspecto. Es realmente sensacional».
Por otro lado, el estudio Muse VFX, situado en Hollywood, recurre a Fusion Studio a fin de crear todos los efectos visuales y las composiciones para diversos shows. «Fusion Studio es una parte esencial en nuestra dinámica de trabajo», expresó John Gross, fundador y director creativo de Muse VFX. «Es una herramienta creativa con una gran flexibilidad, una amplia variedad de prestaciones y no demanda demasiado gasto. Tranquilamente compite con otras opciones de composición basadas en nodos a una fracción de su valor».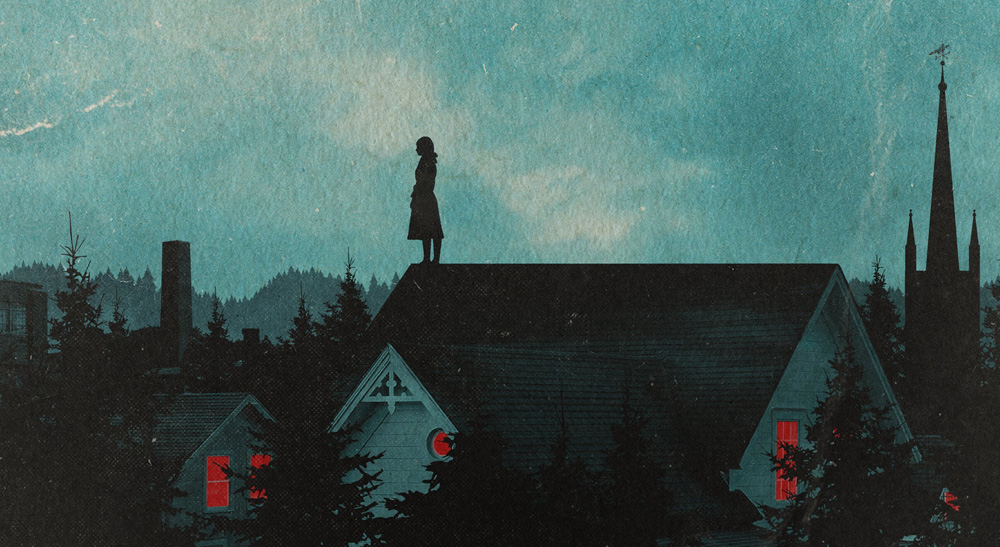 Algunas de las series de la temporada otoñal 2018 que recurrieron a las cámaras y los equipos de Blackmagic Design son las siguientes:
Jack Ryan: Richard Rutkowski (director de fotografía) usó unidades Micro Studio Camera 4K como cámaras de acción y choque, así como para capturar ángulos únicos y remotos.
Madam Secretary: Learan Kahanov (director de fotografía) usó unidades Pocket Cinema Camera en tomas especializadas, por ejemplo, para imitar imágenes captadas con cámaras web, de vigilancia y teléfonos móviles.
No Activity: Judd (director de fotografía) usó unidades URSA Mini Pro, URSA Mini 4.6K, Micro Cinema Camera y Video Assist 4k.
Etalonaje en el set de grabación y procesamiento de imágenes digitales:
Bull: Gabe Kolodny usó Smart Videohub 40×40, Videohub Smart Control, SmartScope Duo 4K y UltraStudio Express.
God Friended Me: Abby Levine usó DaVinci Resolve y dispositivos UltraStudio 4K, UltraStudio HD Mini y Mini Converters.
Madam Secretary: Keith Putnam usó Smart Videohub 20×20, Mini Converters, UltraStudio Mini Monitor y Media Express. Además, empleó DaVinci Resolve Studio para visualizar el contenido captado con la cámara, evaluar las composiciones con efectos visuales en la etapa de posproducción, obtener capturas de alta calidad y procesar Power Windows.
Splitting Up Together: Francesco Suata usó Smart Videohub 12×12.
Station 19: Andrew Lemon usó Smart Videohub 40×40.
The Goldbergs: Kevin Mills usó Smart Videohub 16×16, Mini Converter SDI Distribution, DeckLink Mini Monitor, DeckLink Mini Recorder, SmartView Duo, DaVinci Resolve y Clean Switch 12×12.
All American: Urban Olsson usó DaVinci Resolve, Smart Videohub 12×12 y 20×20, UltraStudio Mini, DeckLink Mini Recorder y DeckLink Mini Monitor.
Crazy Ex-Girlfriend: Sam McConville usó ATEM 1 M/E Production Studio 4K, SmartView Duo SmartScope 4K, Micro Converter HDMI to SDI, DaVinci Resolve y DeckLink Mini Recorder.
The Kominsky Method: Dane Brehm usó Smart Videohub CleanSwitch 12×12, ATEM Production Studio 4K, Smart VideoHub 12×12, SmartView Duo, Smart Scope Duo 4K y UltraStudio 4K.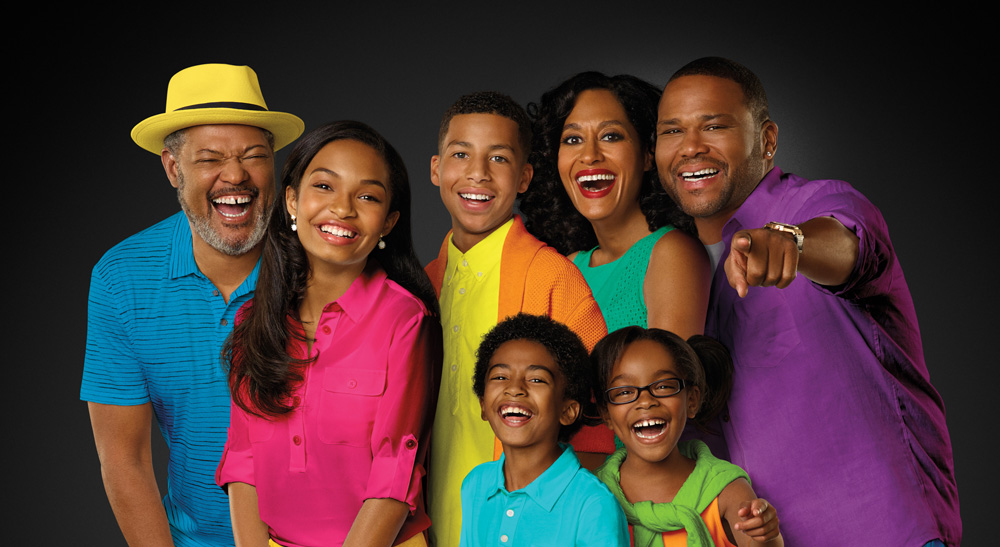 Efectos visuales con cámaras de Blackmagic Design, DaVinci Resolve y Fusion Studio:
Charmed, Madam Secretary, NCIS y The Neighborhood: John Gross y Fred Pienkos (fundadores de Muse VFX y supervisores de efectos especiales) usaron Fusion Studio para realizar composiciones.
The Outpost: Matt Hoffman (propietario y supervisor de efectos especiales para BluFire Studios) y su equipo usaron Fusion Studio.
Legacies: Brock Shekelton y Heather Taylor (editores de efectos visuales para Crafty Apes) usaron DaVinci Resolve Studio como parte de su trabajo al editar efectos visuales.
The Marvelous Mrs. Maisel: Lesley Robson-Foster (supervisor de efectos visuales) usó unidades URSA Mini Pro y Pocket Cinema Camera 4K para crear las imágenes base para efectos visuales.
Speechless, Single Parents, Happy Together y Mixtape: Mike Gaines (propietario de InvisEffects) usó DaVinci Resolve para conformar y generar las imágenes base para efectos visuales.
Blue Bloods: Mike Warren (supervisor de efectos visuales para Filmworks/FX Nueva York) y su equipo usaron DaVinci Resolve como una parte fundamental en la dinámica de trabajo con efectos visuales, así como un dispositivo Intensity Shuttle for Thunderbolt para la reproducción de contenidos y cámaras 4K para capturar las tomas con efectos.
Happy Together y otros: Fuze FX creó una plataforma a fin de capturar imágenes para escenas de conducción con unidades Micro Cinema Camera.
VFX Legion usó DaVinci Resolve para administrar las imágenes base en las que incorporan efectos visuales.
Posproducción con DaVinci Resolve Studio:
Lore: David Aaron Waters (Technicolor)
The Man in the High Castle, Station 19, Grace and Frankie y Prince of Peoria: Roy Vasich (Technicolor)
Dynasty: John Persichetti (Sim International)
Mom, The Big Bang Theory, How To Get Away With Murder, Supernatural y Man With A Plan: Sparkle (Technicolor)
Camping y Tell Me a Story: Tony Dustin (Technicolor)
Narcos: Mexico: Siggy Ferstl (Company 3)
Bull: Mark Wilkins (Deluxe)
Criminal Minds y Dead To Me: Tim Vincent (Technicolor)
Elementary, The Punisher, Jessica Jones y Daredevil: Tony D'Amore (Encore)
God Friended Me: Tim Stipan (Encore)
Madam Secretary y Jane the Virgin: Todd Bochner (Sim International)
NCIS: Mason C. Young (Picture Shop Post)
NCIS: Los Angeles y American Housewife: Patrick Woodard (Digitalfilm Tree)
NCIS: New Orleans: George Delaney (Deluxe)
Ozark: Tim Stipan (Company 3)
Black-ish: Phil Azenzer (The Foundation)
Fresh Off the Boat: Aidan Stanford (Point 360)
Life in Pieces y A Million Little Things: Russell Lynch (ColorTime)
Speechless: Michael Mintz (LA Studios)
The Goldbergs: Scott Ostrowsky (Level 3 Post)
The Rookie: Dave Hussey (Company 3)
Haunted: Tom Forletta (Technicolor)
The Kominsky Method y Arrow: George Manno (Picture Shop Post)
The 100: Dan Judy (Digitalfilm Tree)
American Horror Story: Kevin Kerwin (Fueldfilms)
Riverdale: Tom Reiser (EFILM)
Chef's Table: Shane Reed (Apache)